SMC Pentax-A 50mm f/1.2
Here you can see the SMC Pentax-A 50mm f/1.2 lens mounted on a Pentax K-3II DSLR camera (above) and a Sony A7II mirrorless camera (below).
In many ways the natural home of this lens is the Pentax, rather than the Sony. It can be used without an adapter, and because it had the A setting on the aperture ring and the associated electronic communication contacts on the lens it can be used pretty much as if it was a modern lens. You have access to all your exposure and metering modes and your EXIF data will contain the correct focal length and selected aperture. The only real difference is that your lens will still be manual focus (though focus confirmation is still active to take care of manual focusing).
But of course the Pentax K-3II is an APS-C camera which means there is a crop factor 1.5x so you will get an angle-of-view similar to that of a 75mm lens when used on a full frame camera. Unfortunately buying a Pentax K1 (Pentax's full frame SLR) just for this lens is somewhat beyond my wallet! Which is where my Sony A7II comes in. I use a K&F Concept adapter which cost around £25 to mount it on my Sony.
So what are the results like? This is another lens I love, despite characteristics that would earn it a don't-touch-with-a-barge-pole rating if it were subject to the same kind of review process as a modern lens. Stoped down it's very sharp and open wide it's very distinctive. I have found chromatic aberrations around sharp transitions between light and dark can be extreme… you really have to be willing to treat them as a feature rather than a fault, and just enjoy the unique character they will bring to your photographs. I have also found that sometimes you will see strange haloing effects that can be an something of an acquired taste! But in the right circumstances the results from this lens wide open can be quite stunning. Check out the sample photographs below and decide for yourself…
Examples
Click on any image to make it bigger.
The following 12 photographs were all taken using my Pentax K-7 as Royal Botanic Garden, Edinburgh.
The next 4 photographs were all taken on a Pentax K-3II camera. Note the interesting flare and 'characterful' (!!) chromatic aberrations in the first 2.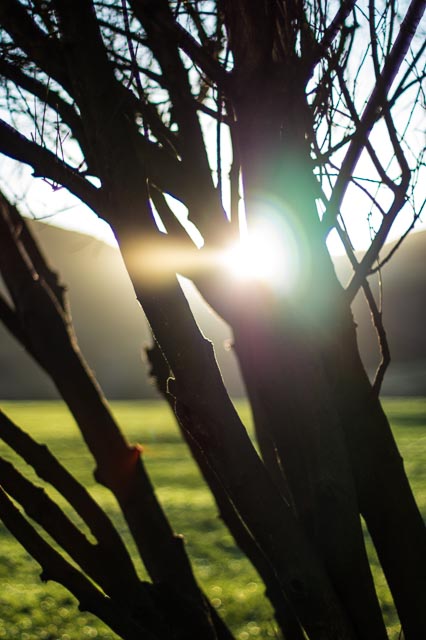 Another 4 photographs taken on a Pentax K-3II camera. The black and white conversions in the first 2 where done in Silver Efex Pro (as usual!). In the 2 colour photographs of the statue I had my camera mistakenly set to a none-standard colour balance setting which results in a strong (and strange!) blue/green colour cast. I decided is actually quite suited these photographs.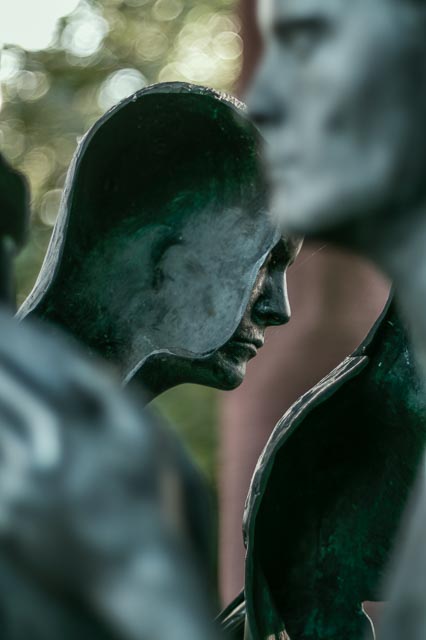 These final 12 photographs were all taken on a Sony A7II camera.