D.Zuiko Auto-S 38mm f/2.8
Olympus Pen F D.Zuiko Auto-S 38mm f/2.8 mounted on an Olympus Pen FT
Olympus Pen F D.Zuiko Auto-S 38mm f/2.8 mounted on a Sony A7 MkII
Olympus Pen F D.Zuiko Auto-S 38mm f/2.8
Cropping needed? No
38mm f/2.8 image 1 - OOC+EC
38mm f/2.8 image 1 - Cropped
Image size: 24mp
35mm equivalent focal length: 38mm
38mm f/2.8 image 1 - Final
Image size: 21.3mp
35mm equivalent focal length: 41mm
38mm f/2.8 image 2 - OOC+EC
38mm f/2.8 image 2 - Cropped
Image size: 24mp
35mm equivalent focal length: 38mm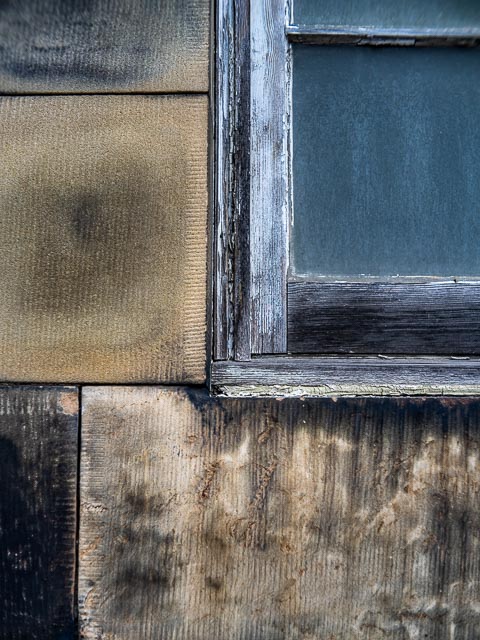 38mm f/2.8 image 2 - Final
Image size: 21.3mp
35mm equivalent focal length: 41mm
38mm f/2.8 image 3 - OOC+EC
38mm f/2.8 image 3 - Cropped
Image size: 24mp
35mm equivalent focal length: 38mm
38mm f/2.8 image 3 - Final
Image size: 21.3mp
35mm equivalent focal length:41mm
38mm f/2.8 image 4 - OOC+EC
38mm f/2.8 image 4 - Cropped
Image size: 24mp
35mm equivalent focal length: 38mm
38mm f/2.8 image 4 - Final
Image size: 24mp
35mm equivalent focal length: 38mm
This is actually one of the rarer Olympus Pen F lenses. Mention the 38mm f/2.8 lens to most Pen F collectors and they will immediately assume you're referring to the impossibly tiny 38mm pancake lens. But this is another design: it was only available for a short time right after the first Pen F camera was launched in 1963. For this reason it does not have the light meter number on the other side of the aperture ring you find on most Pen F lenses. It was designed as an inexpensive alternative to the more common 38mm f/1.8 lens and as such it isn't just more than one stop slower, it is also the only lens in the entire range of Pen F lenses to have a simple 4 element lens design (all the others have lens designs with 5 or more elements). While it's rare, but because it isn't very well known it is also was of the least sought after Pen F lenses, so if you do find one, it is likely to be quite inexpensive. On the half-frame cameras it was designed for it has a 35mm equivalent focal length of 55mm.
The 38mm f/2.8 provided the biggest surprise so far in this little experiment to try all my Pen F lenses on full-frame digital. This lens came with my Pen FV, and it was the camera I was after, rather than the lens. This, combined with the unexciting design, meant that this was the first time I have actually taken photographs with it! And I really wasn't expecting to enjoy it so much!
The first thing to note is that, at least as far as vignetting is concerned, this lens can be treated as a full-frame lens with only a little easily correctable vignetting. For this reason you will find that the 'cropped' images above have in fact just had some vignetting correction applied.
The image quality in the corners is another matter though. If you demand high performance right into the corners of a photograph you'll want to crop even if the vignetting doesn't require it. But this points to why using this lens on full-frame has real advantages over using it on an APS-C camera. I found that the extent to which I was bothered by the poor corner performance was highly variable, depending on factors such as depth of field (if the corners out fully out of focus in the corners anyway, their sharpness is going to matter less), aperture (like any lens corner sharpness and vignetting improves as you stop down) and subject matter. The blurry corners were really only objectionable, to me at least, when certain types of object were in the corners. For example, if you have the branches of a tree in the corners I didn't like the look, even if the corners were out of focus anyway. But some other types of object, like a flat stone wall, I found I actually like the lack of sharpness in the corners. Anyway you can judge for yourself above! But I know I will be using this lens a lot more in the future!