Communist-era monuments in the former Yugoslavia
In April 2017 I returned to the Balkan Peninsular to continue the journey I began in 2016 in Bulgaria exploring communist-era monuments. Josip Broz Tito's Yugoslavia, lead by visionary sculptors and architects, such as Bogdan Bogdanović, Miodrag Živković and Vojin Bakić, developed an extraordinary abstract aesthetic language for monuments (or spomeniks, to anglicise the Serbo-croat word) commemorating the fight against fascism during World War II.
This was part of Tito's efforts to build a strong national identity for his still young socialist republic that would represent a decisive break with the artistic styles popular in Stalin's Soviet Union, and that would also diminish nationalistic tendencies within Yugoslavia's constituent countries to build a united whole.
The result is quite unlike anything anywhere else in the world, east or west. These monuments commemorate events that are often extremely disturbing in their brutality, yet the abstract nature of these monuments allows the observer to reflect and meditate on these events without having to confront explicitly violent images that would be very difficult to bear.
The rigorous abstraction of these monuments also eschews the explicit symbols of socialism and communism that are common elsewhere in Eastern Europe, so today even those who reject communism can still use these memorials to remember the fight against fascism without feeling forced into celebrating communism at the same time.
This means that although the terrible and violent break-up of the former Yugoslavia in the 1990's has left some of these monuments in a state of near collapse, many others are an everyday part of peoples lives even today.
I visited Serbia, Croatia and Bosnia on a tour organised by Darmon Richter. Darmon organises tours to many parts of Eastern Europe which I can highly recommend.
Stratište Memorial Complex
Location: Jabuka, Serbia
Sculptor: Nebojša Delja
Year: 1981
Dudik Memorial Park
Location: Vukovar, Croatia
Sculptor: Bogdan Bogdanović
Year: 1980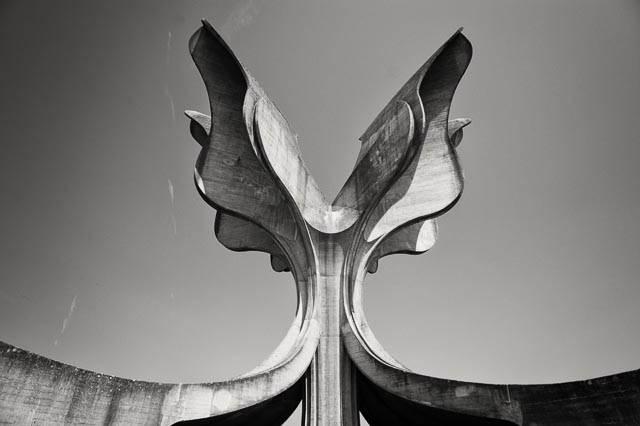 Flower Monument at the Jasenovac Concentration Camp Memorial Site
Location: Jasenovac, Croatia
Sculptor: Bogdan Bogdanović
Year: 1966
Monument to the Detachment in Brezovica Forest
Location: Sisak, Croatia
Sculptor: želimir Janeš
Year: 1981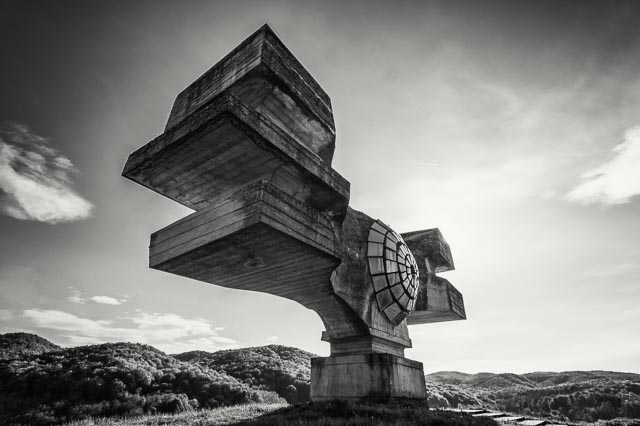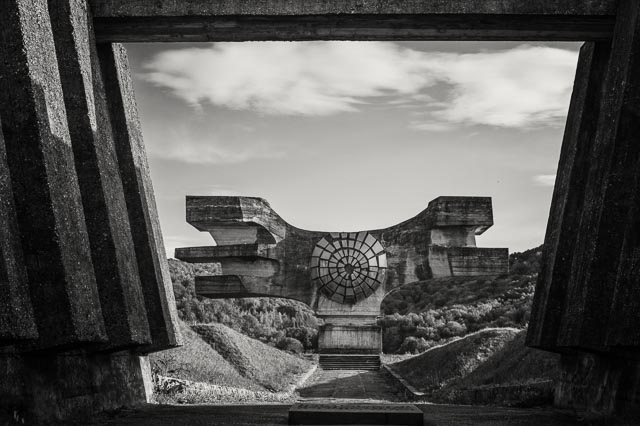 Monument to the Revolution of the People of Moslavina
Location: Podgarić, Croatia
Sculptor: Dušan Džamonja
Year: 1967
Monument to the Uprising of the People of Banija and Kordun
Location: Petrova Gora, Croatia
Architects: Vojin Bakić and Berislav Šerbetić
Year: 1981
Garavice Memorial Park of the victims of Fascist Terror
Location: Bihać, Bosnia and Herzegovina
Sculptor: Bogdan Bogdanović
Year: 1981
Monument to the Revolution
Location: Kozara National Park, Bosnia and Herzegovina
Sculptor: Dušan Džamonja
Year: 1972
Monument to the Fallen Partisan Detachment from Zenica
Location: Zenica, Bosnia and Herzegovina
Sculptor: Arfan Hozić
Year: 1968
The Battle of Sutjeska Memorial Monument Complex in the Valley of Heroes
Location: Tjentište, Bosnia and Herzegovina
Sculptor: Miodrag Živković and Ranko Radovic
Year: 1971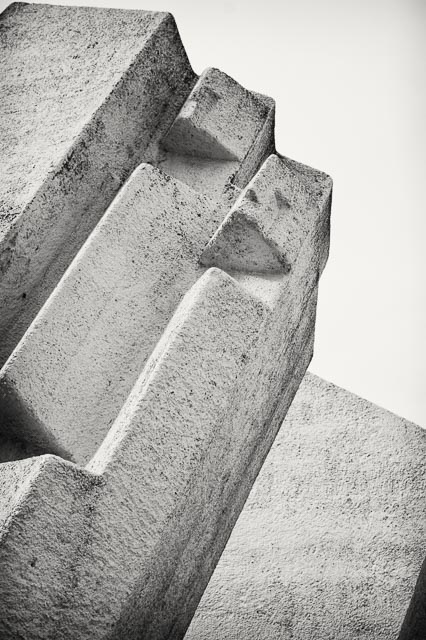 Kadinjača Memorial Complex
Location: Kadinjača, Serbia
Sculptor: Miodrag Živković
Year: 1979
Mausoleum of Struggle and Victory
Location: Čačak, Serbia
Sculptor: Bogdan Bogdanović
Year: 1976
Mausoleum to the Fallen Insurgents against Fascism
Location: Popina Monument Park, Serbia
Sculptor: Bogdan Bogdanović
Year: 1981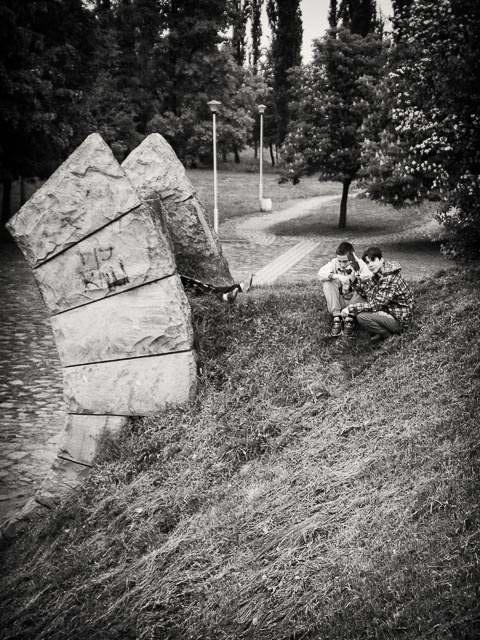 Slobodište Memorial Complex
Location: Kruševac, Serbia
Sculptor: Bogdan Bogdanović
Year: 1965
Bubanj Memorial Park
Location: Niš, Serbia
Sculptor: Ivana Sabolić
Year: 1963
Monument of pain and defiance - October in Kragujevac Memorial Park
Location: Kragujevac, Serbia
Sculptor: Ante Gržetić
Year: 1959
Interrupted Flight - October in Kragujevac Memorial Park
Location: Kragujevac, Serbia
Sculptor: Miodrag Živković
Year: 1963
Museum October 21 - October in Kragujevac Memorial Park
Location: Kragujevac, Serbia
Architect: Ivan Antiæ
Year: 1976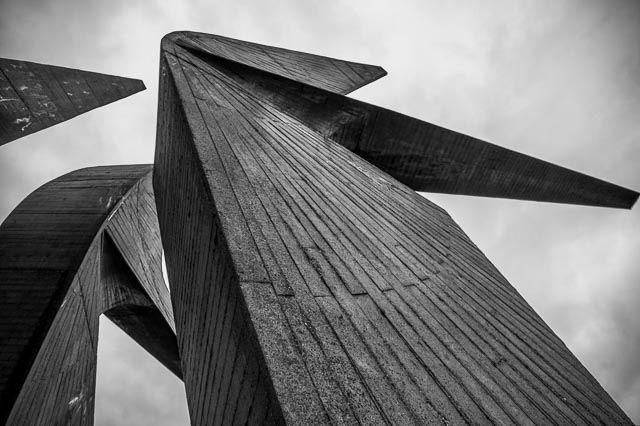 Monument to the Fallen Soldiers of the Kosmaj Partisan Detachment
Location: Kosmaj Mountain Park, Serbia
Sculptor: Vojin Stojić and Gradimir Medaković
Year: 1970