Communist-era monuments in Bulgaria
In 2016 I visited Bulgaria to photograph the now often forgotten architecture and monuments of the former communist regime in Bulgaria. I highly recommend Darmon Richter's tours of Bulgaria (and other places!) if you want to experience these amazing buildings for yourself.
The Bulgarian communist regime built monuments on a truly massive scale, and many of them are quite amazing works of art. Many of the monuments, particularly those that are more bellicose in their celebration of socialism, have been left to go to rack and ruin. Understandable given the memories of pain and conflict the communist era evokes for many people in Bulgaria, but still sad to see such magnificent architecture crumble away. Hopefully the Bulgarian people can find a way celebrate the architecture and art without feeling that doing so also celebrates a discredited regime.
If you are at all familiar with communist-era monuments in Bulgaria, you might be wondering why perhaps the greatest and most famous example, the Buzludzha monument is nowhere to be found on this page. Well, I decided the Buzludzha monument was important enough to merit its own page!
National Palace of Culture & National Palace of Culture Park
Location: Sofia
Lead architect: Alexander Georgiev Barov
Year: 1978-1981
Monument of the Soviet Army
Location: Sofia
Sculptor: Unknown
Year: 1954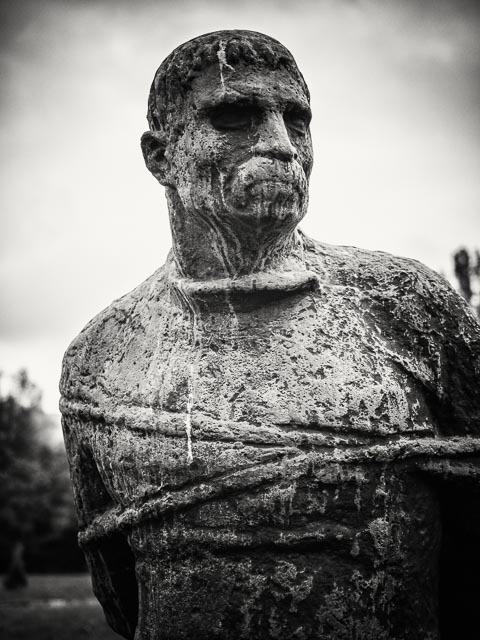 Museum of Socialist Art
Location: Sofia
Sculptor: Various
Year: Various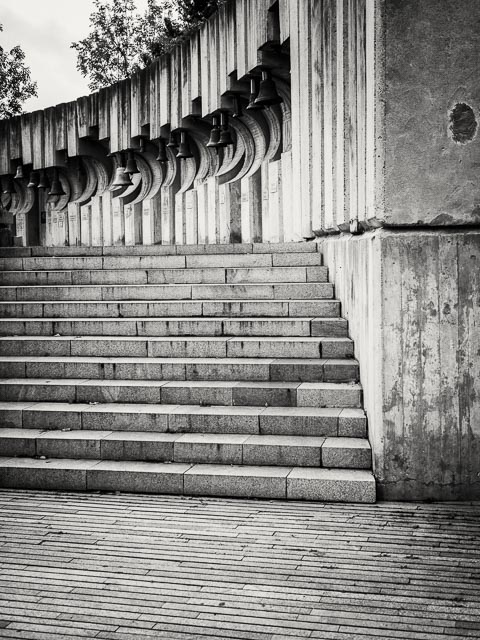 International Children's Monument and Park (The Bells Park)
Location: Sofia
Sculptor: Georgi Stoilov
Year: 1981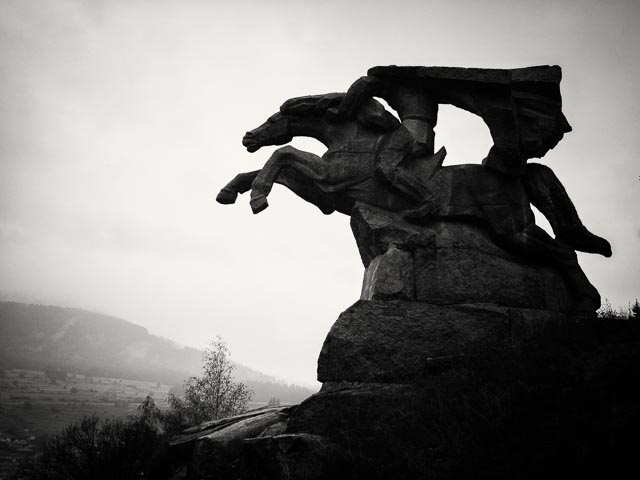 Monument to Georgi Benkovski
Location: Koprivshtitsa
Sculptor: Hristo Tanev
Year: 1976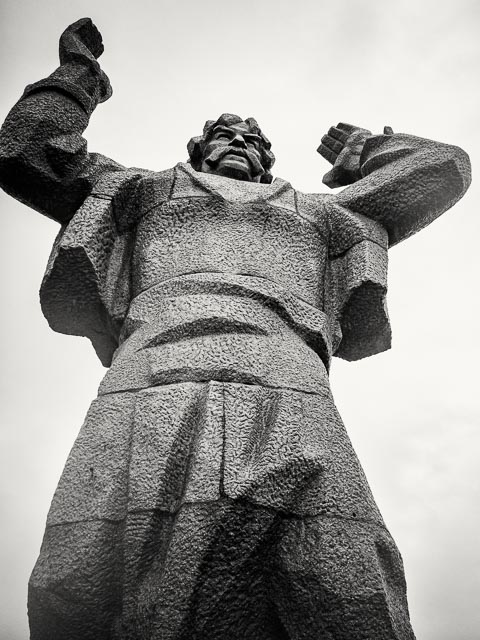 Monument to Borimechkata (The Bear Fighter)
Location: Klisura
Sculptor: Metodi Izmirliev
Year: 1976
Arc of Liberty
Location: Beklemeto Pass
Sculptor: Georgi Stoilov
Year: 1980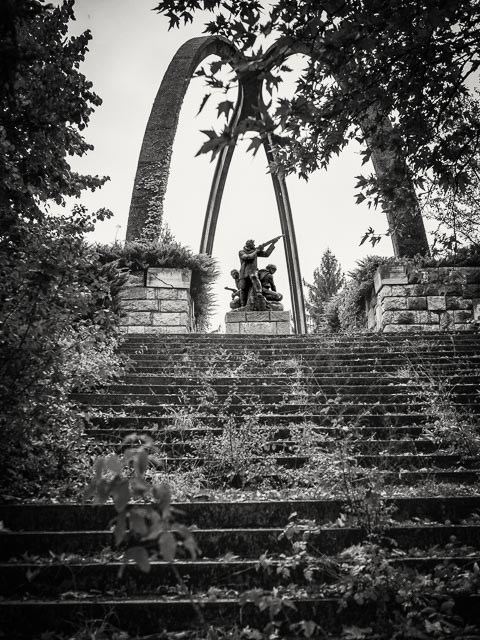 Monument to the Battle of Balvan
Location: Balvan
Sculptor: Unknown
Year: 1964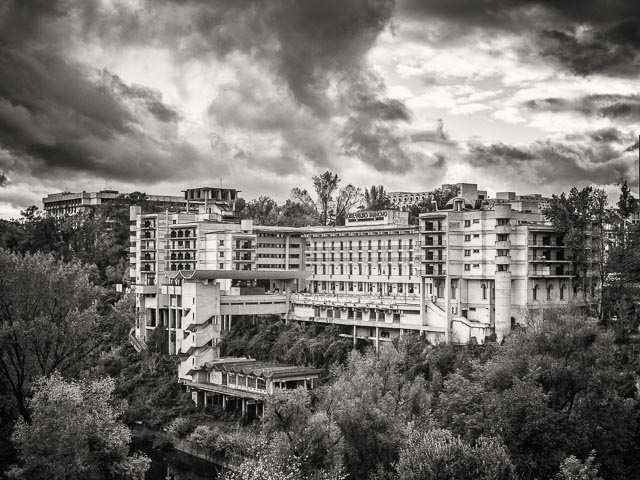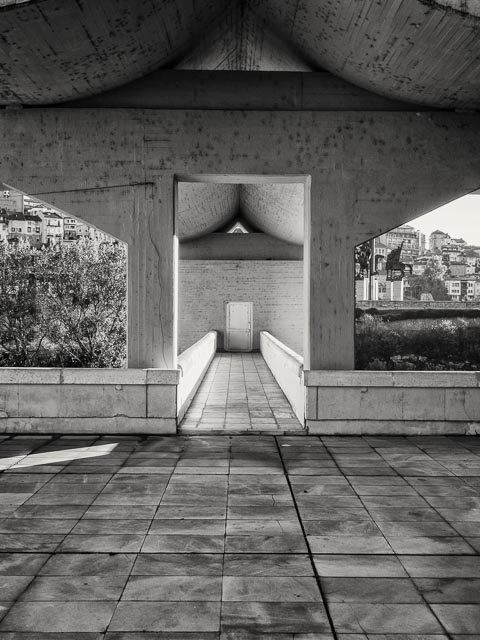 Interhotel Veliko Tarnovo
Location: Veliko Tarnovo
Architect: Nikola Nikolov
Year: 1967-1981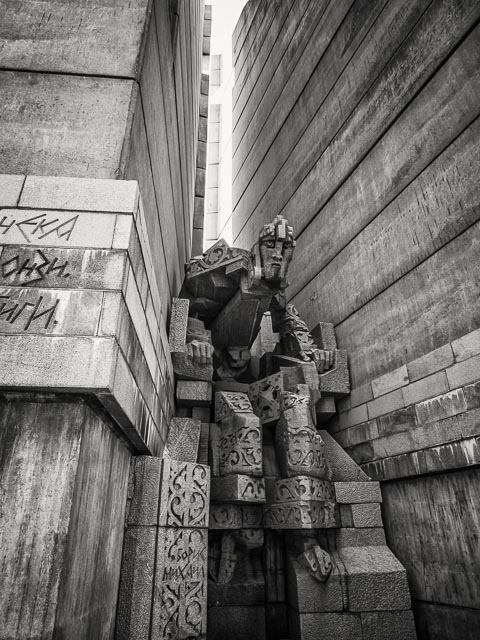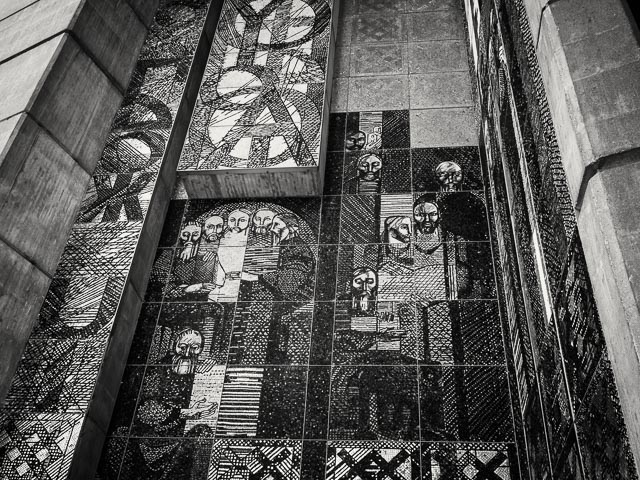 Monument to 1300 Years of Bulgaria
Location: Shumen
Sculptors: Krum Damyanov and Ivan Slavov
Year: 1979-1981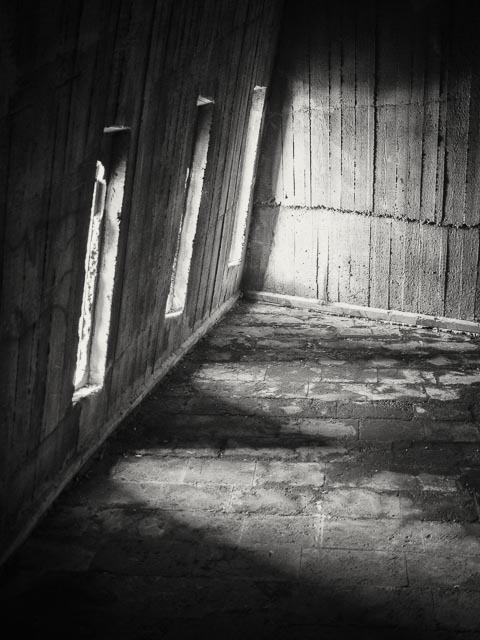 Park-monument of the Bulgarian-Soviet Friendship
Location: Varna
Sculptors: Alyosha Kafedzhiiski and Eugene Barumov
Year: 1978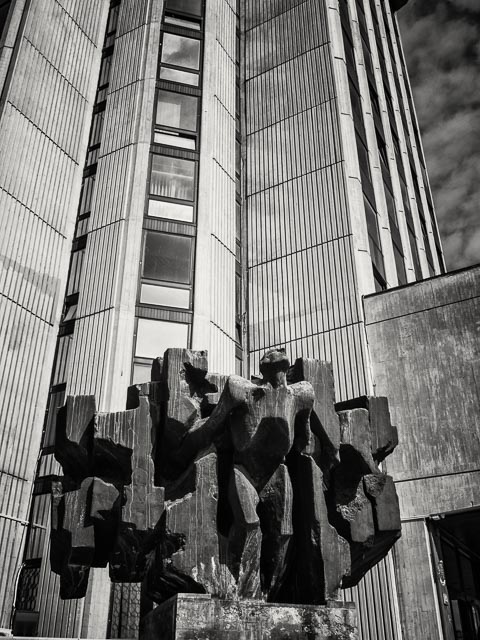 Varna City Hall
Location: Varna
Architect: Unknown
Sculptor: Unknown
Year: Unknown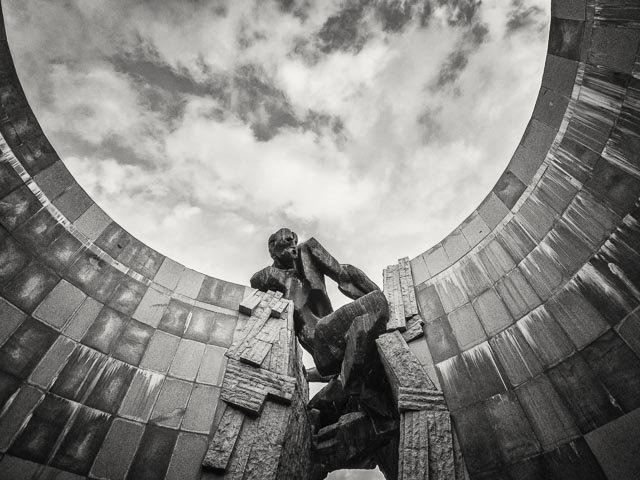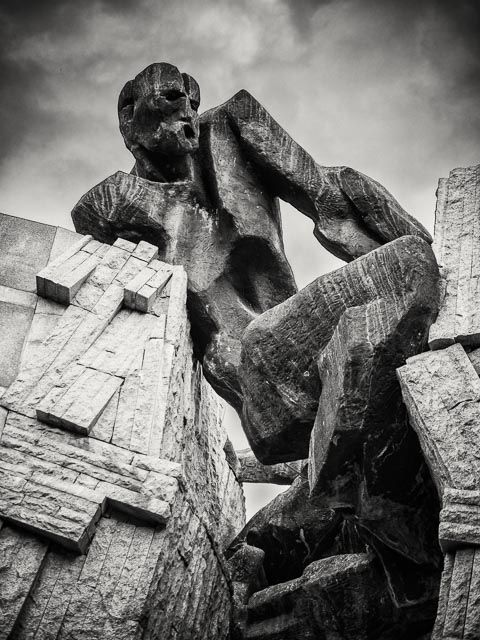 Panteon Spot (Monument to the Fallen in the Fight Against Fascism and Capitalism)
Location: Burgas
Architects: Bogdan Tomalevski and Nikola Antonov
Sculptor: Valentin Starchev
Year: 1981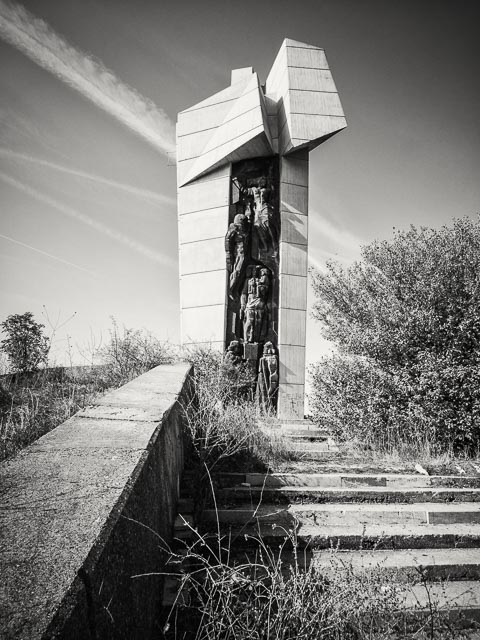 Monument to the Liberators
Location: Yambol
Sculptor: Unknown
Year: Unknown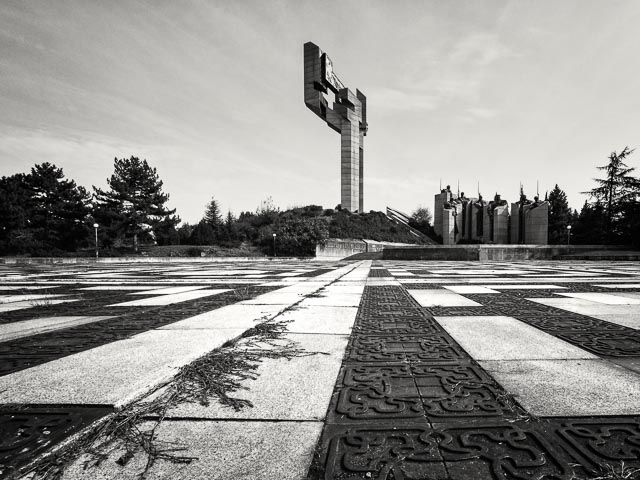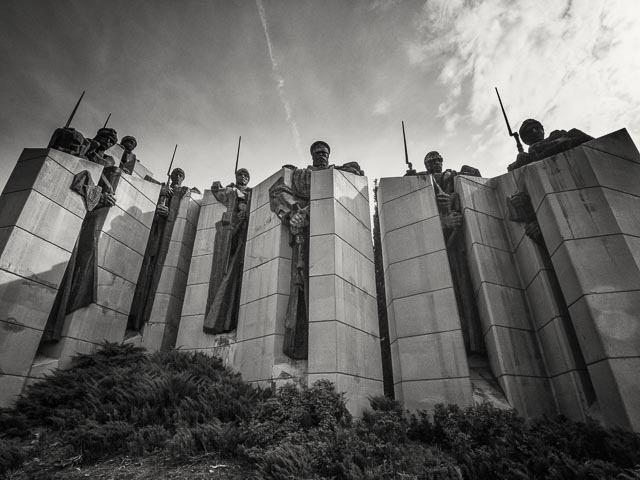 Monument to the Defenders of Stara Zagora
Location: Stara Zagora
Architects: Blagvest Valkov and Bogomil Davidkov
Sculptors: Krum Damianov and Bozhidar Kozarev
Year: 1977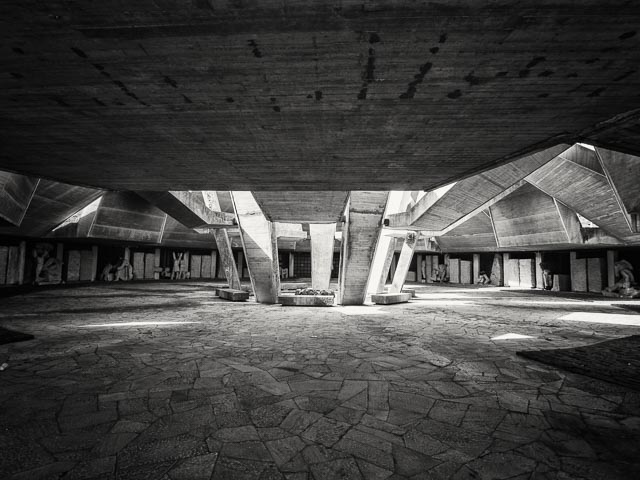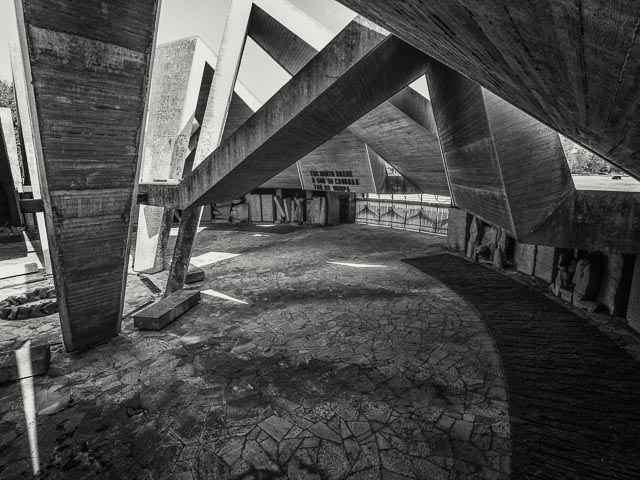 Fraternal Barrow Memorial Complex (aka Hillock of Fraternity)
Location: Plovdiv
Architects: Lyubomir Shinkov and Vladimir Rangelov
Lead sculptor: Lyubomir Dalchev
Year: 1974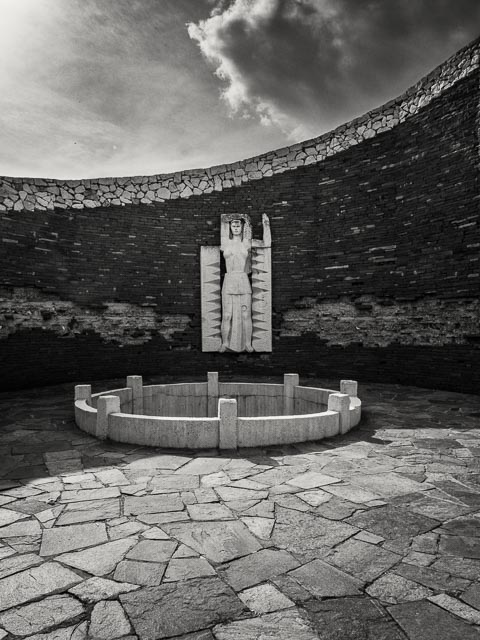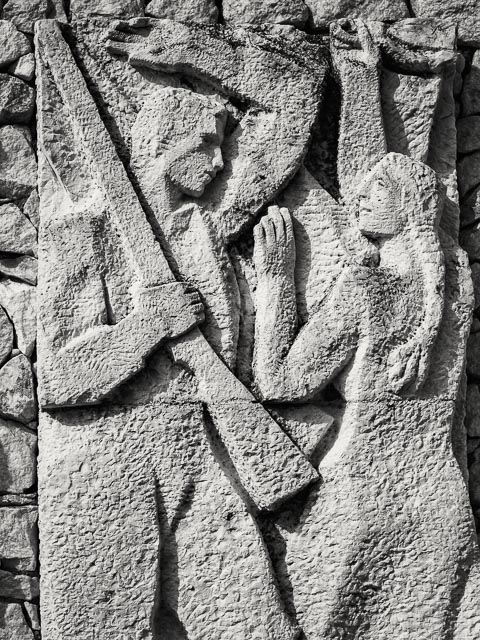 Monument of the Three Generations
Location: Perushtitsa
Architects: Lyubomir Shinkov and Vladimir Rangelov
Lead sculptor: Lyubomir Dalchev
Year: 1976
Batak Monument
Location: Batak
Sculptor: Unknown
Year: Unknown
Monument to the Fallen in the September Uprising
Location: Pazardzhik
Sculptor: Unknown
Year: Unknown