Stone flowers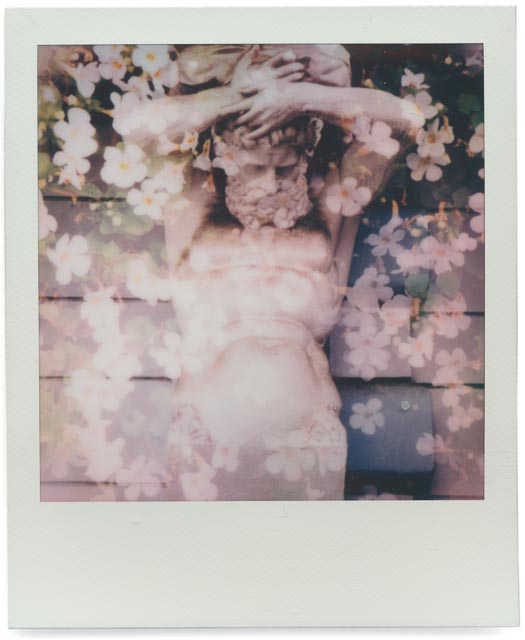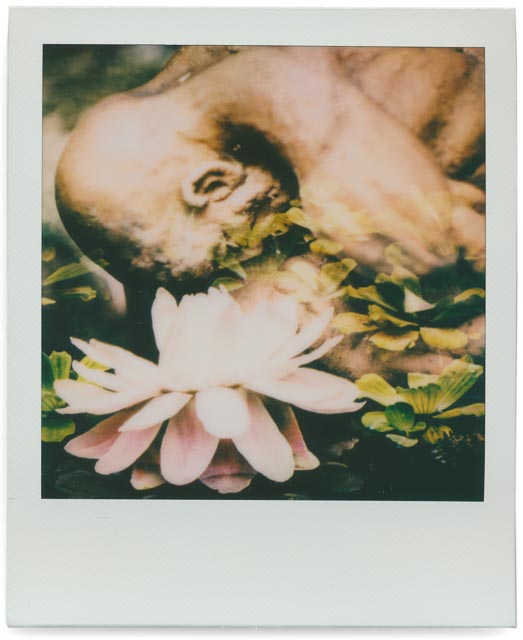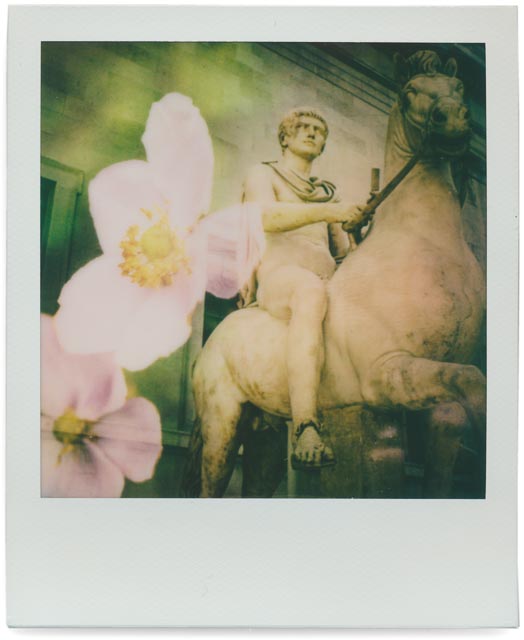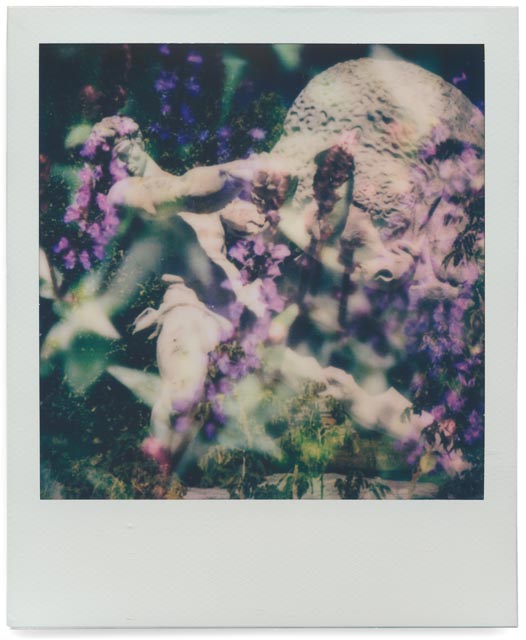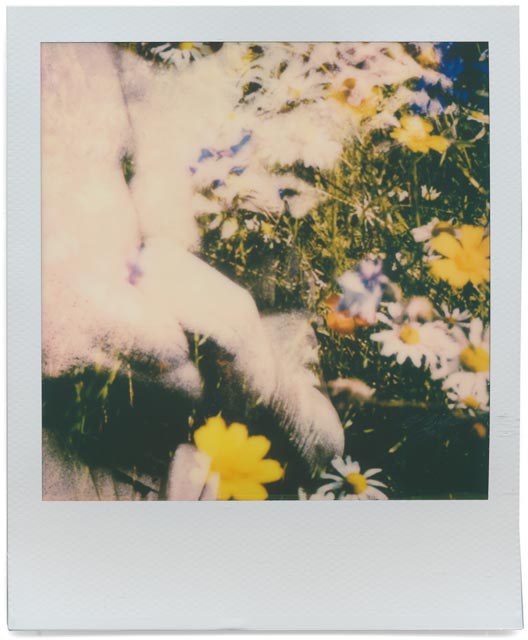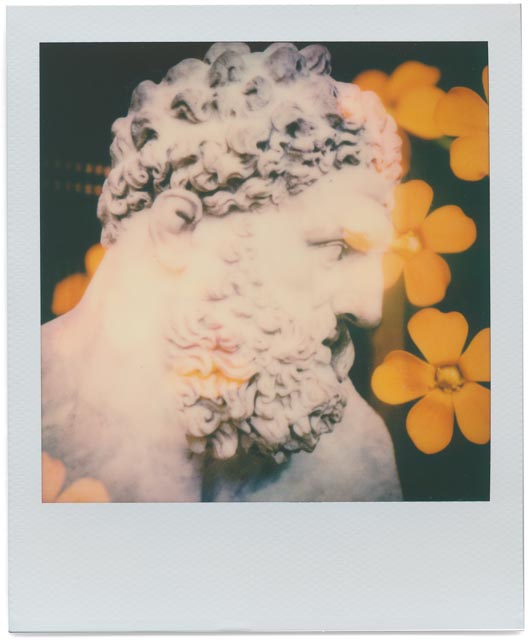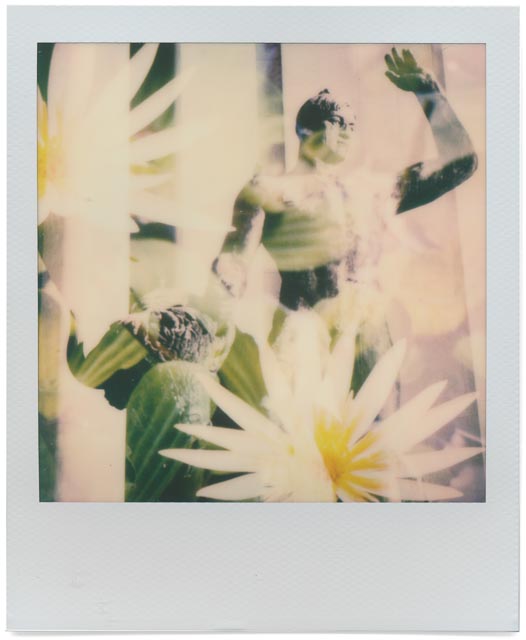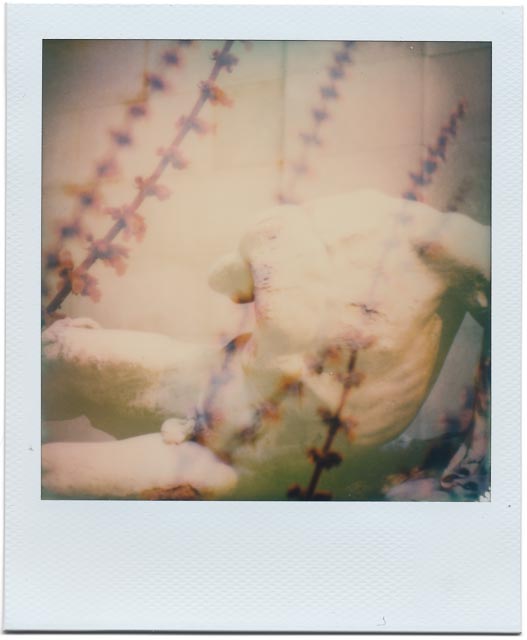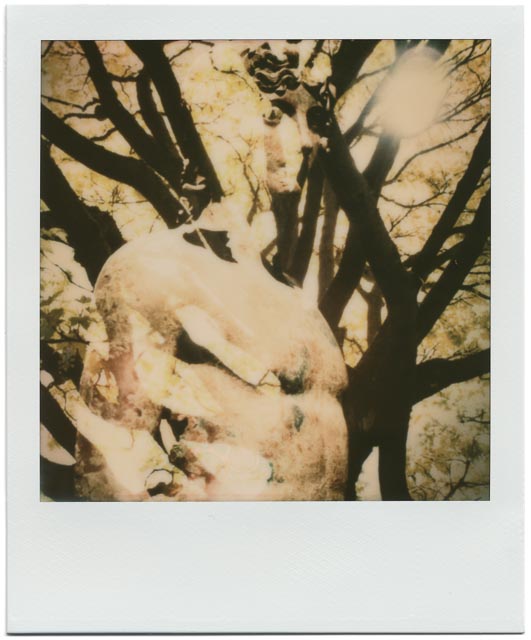 I've been making these Polaroid prints for some time now… you can find more in the Stone flowers overflow gallery.
When classical statuary features the male figure, the imagery is often of overt, mature masculinity (beards, muscles and dominant poses) or athletic, idealised youth. It is interesting how these standards have remained remarkably consistent over the millennia, carrying on into modern art and modern life too.
With this series of images I wanted to subvert these stereotypes by creating double exposures that overlay these idealised male forms with soft, delicate leaves and flowers.
These multiple exposures were printed onto Polaroid film using an Impossible Project Instant Lab, a device that allows real Polaroid prints to be made from digital images.
The Instant Lab is essentially just a very simple Polaroid camera with a tray in front of the lens to take your mobile phone that allows it to take photographs of your mobile phone screen. You just load the images you want to print onto your mobile phone and then use a special app to get everything lined up.
The prints don't eject automatically like they do on a normal Polaroid camera… you have to press an eject button. This makes creating double exposures as easy as just not pressing the eject button between the first and second images. Because the double exposures are created in the analogue realm, you never quite know what you're going to get until you eject the print after the second exposure, but experience gives you a feel for what will happen.
The original photographs I used were captured using a variety of different techniques, both analogue and digital. The photographs of statues come from all over Scotland and Europe. The images of flowers were mostly shot at the Royal Botanic Garden Edinburgh along with other locations in and around Edinburgh and Glasgow.