Orkney
In 2012 (10 years ago as I write in 2022… how time flies!) I visited Orkney. Since I was travelling by car I had fewer restrictions on how much I packed than usual, so I had 3 (count them…! 3!!) Polaroid cameras with me together with a wide selection of different mostly vintage and out-of-date film, including my last stocks of the beautiful Polaroid SX-70 TZ_Artistic colour film. Major attractions for Polaroid photography for me were the Italian Chapel, built by Italian WWII prisoners of war on the now uninhabited island of Lamb Holm, and and the graveyard attached to St. Magnus' Cathedral in the main Orkney town of Kirkwall.
But one of the most photogenic locations was the place we called home during the trip: Skail House, built in 1620 by the Bishop of Orkney and located next to the Skara Brae neolithic village. They have converted the north wing of the mansion into 2 holiday flats, but there was space for a third which was awaiting refurbishment and was in a state of near dereliction. I spent a couple of afternoons in this part of the house as it made a wonderful subject for all the vintage Polaroid film I had with me.
I also have a gallery of digital photographs from Orkney in the galleries section of this website.
Bay of Skail
Polaroid SX-70 TZ-Artistic film, Polaroid SX-70 camera
Path to Tomb of Eagles
Polaroid SX-70 TZ-Artistic film, Polaroid SX-70 camera
Italian Chapel 1
Polaroid SX-70 TZ-Artistic film, Polaroid SX-70 camera
Italian Chapel 2
Polaroid SX-70 TZ-Artistic film, Polaroid SX-70 camera
Italian Chapel 3
Polaroid SX-70 TZ-Artistic film, Polaroid SX-70 camera
Italian Chape 4
Polaroid SX-70 TZ-Artistic film, Polaroid SX-70 camera
St Magnus' Cathedral Cemetery 1
Polaroid SX-70 TZ-Artistic film, Polaroid SX-70 camera
St Magnus' Cathedral Cemetery 2
Polaroid SX-70 TZ-Artistic film, Polaroid SX-70 camera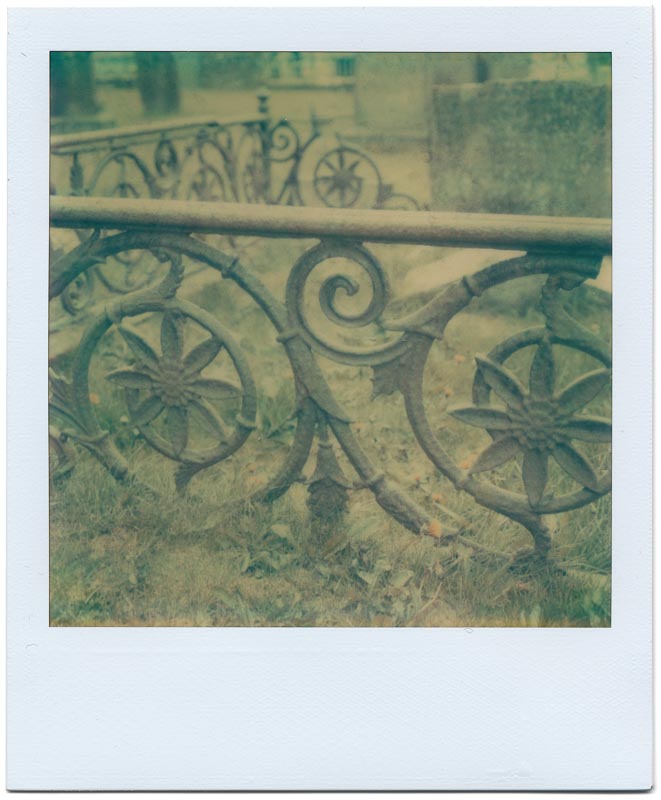 St Magnus' Cathedral Cemetery 3
Polaroid SX-70 TZ-Artistic film, Polaroid SX-70 camera
>St Magnus' Cathedral Cemetery 4
Polaroid SX-70 TZ-Artistic film, Polaroid SX-70 camera
Abstract
Polaroid SX-70 TZ-Artistic film, Polaroid SX-70 camera
Barbara Hepworth sculpture, Stromness
Polaroid SX-70 TZ-Artistic film, Polaroid SX-70 camera
Skail House 1
Polaroid SX-70 TZ-Artistic film, Polaroid SX-70 camera
Skail House 2
Polaroid SX-70 TZ-Artistic film, Polaroid SX-70 camera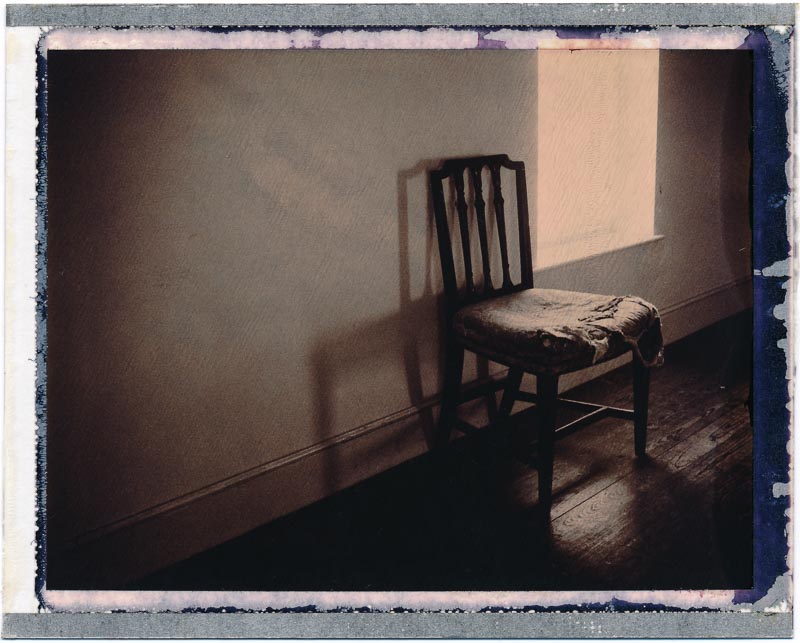 Skail House 3
Polaroid 100 Chocolate film, Polaroid 350 camera
Skail House 4
Polaroid 100 Chocolate film, Polaroid 350 camera
Skail House 6
Polaroid Image Soft Tone Edge Cut film, Polaroid 1200si camera
Skail House 7
Polaroid Image Soft Tone Edge Cut film, Polaroid 1200si camera
Skail House 8
Polaroid Image Soft Tone Edge Cut film, Polaroid 1200si camera
Skail House 9
Polaroid Image Soft Tone Edge Cut film, Polaroid 1200si camera
Skail House 8
Polaroid Image Soft Tone Edge Cut film, Polaroid 1200si camera
Skail House 9
Polaroid Image Soft Tone Edge Cut film, Polaroid 1200si camera
Skail House 10
Polaroid Image Soft Tone Edge Cut film, Polaroid 1200si camera
Skail House 11
Polaroid Image Soft Tone Edge Cut film, Polaroid 1200si camera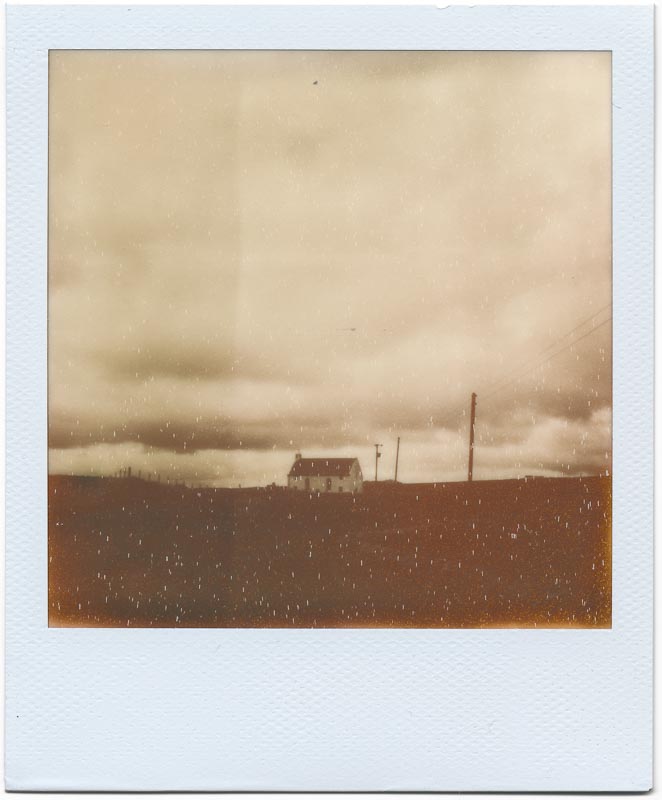 St Peter's Kirk
PX100 Silver Shade (2nd edition) film, Polaroid SX-70 camera
West Mainland
PX100 Silver Shade (2nd edition) film, Polaroid SX-70 camera