Helios 44-2 58mm f/2.0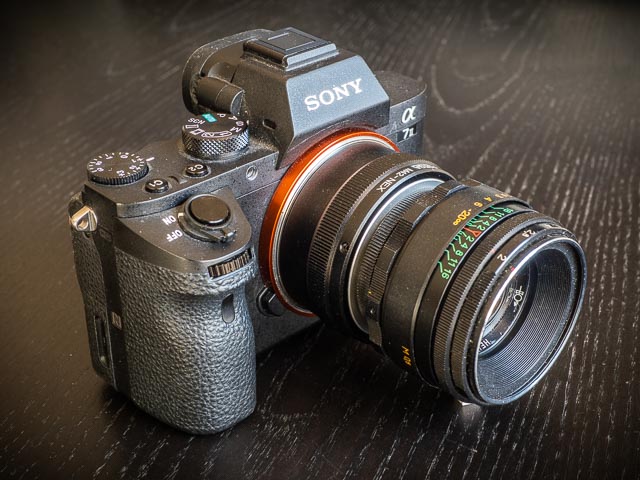 The Helios 44 lens was made by Krasnogorski Mekhanicheskii Zavod (KMZ) in Soviet era Russia and it's based on the German Carl Zeiss Biotar 58mm lens. It was the standard lens for the Zenit cameras commonly imported into the UK and the rest of the west in general from the late 1950s to the end of the 1990s.
Those of use who grew up in the film era may well have a rather low opinion of this lens! Throughout the 1980s they were very cheap to buy new and you could hardly give them away on the second hand market! But in recent years the Helios 44 has become something of a cult item and often sells for surprisingly high figures which can be a bit of a shock to old-timers like me! But with a bit of patience you can find them for £20-40 on eBay and at various other online retailers (or less if you don't mind regular trips to car boot sales!) and I personally wouldn't pay more than about £35.
Given the long period of manufacture, it won't surprise you to hear there are many versions of this lens. The earliest Helios 44 lenses date from 1958 and are usually silver in colour and have either the strange breach-lock bayonet mount of the first Start SLR cameras or the M39 screw mount of the slightly later Zenit cameras. These lenses are going to be a bit more of a challenge to adapt to a digital camera than the later black lenses.
The later 44, 44-2 and 44-3 lenses have the common and easy to adapt M42 lens mount and a preset aperture mechanism. the 44-2 and 44-3 versions are very minor updates to the 44. The example I have is a 44-2 lens and in practise the preset aperture mechanism is no problem to use when the lens is mounted on a modern digital camera. These lenses feature an 8 blade aperture diaphragm and are single coated.
After that came the 44M, 44M-4, 44M-5, 44M-6 and 44M-7 models. These lenses still had the M42 screw mount but have a simpler 6 blade apertures and multi-coating which should give a higher contrast result. All lenses with an 'M' after the 44 have an automatic aperture diaphragm.
The 44K models replace the old M42 screw mount with a more modern Pentax K bayonet lens mount.
Different people will have there own favourite version of the Helios 44 lens. I was particularly attracted to the 44-2 version as I like the low contrast 'vintage' look of it's old fashioned single lens coating. Also the 44-2 can be very easily modified in a number of ways to produce interesting and unique results, for example by reversing the front element. Expect more articles about some of these mods soon!
Examples
So what kind of images can you produce with this lens? All the following photographs were shot on a Sony A7 II camera and processed to taste. I applied a set of curves to the 1st 4 images designed to replicated the look of Lomography Metropolis film. I'm not sure it does a very accurate job, but I liked the look anyway for these images!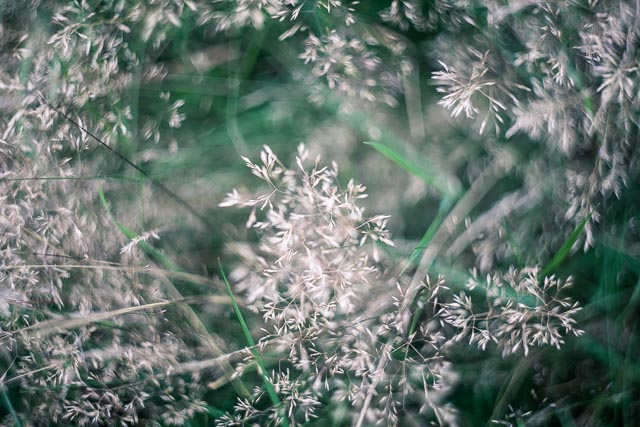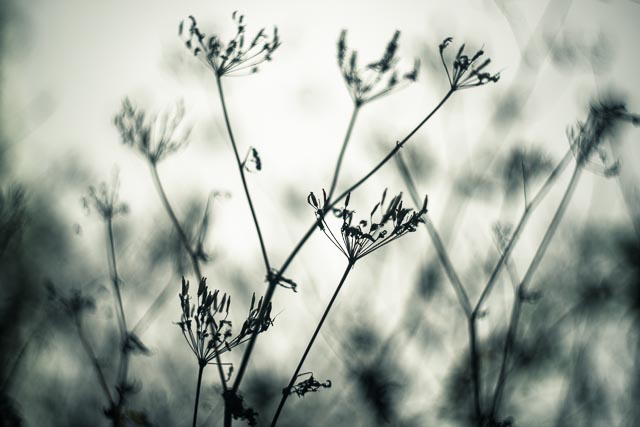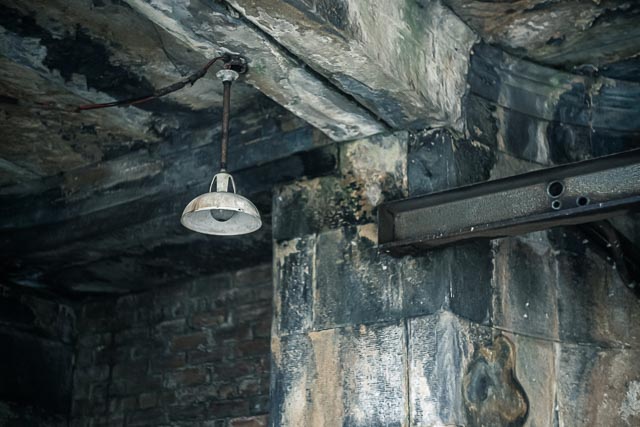 These black and white images were processed in Silver Efex Pro 2 as usual.